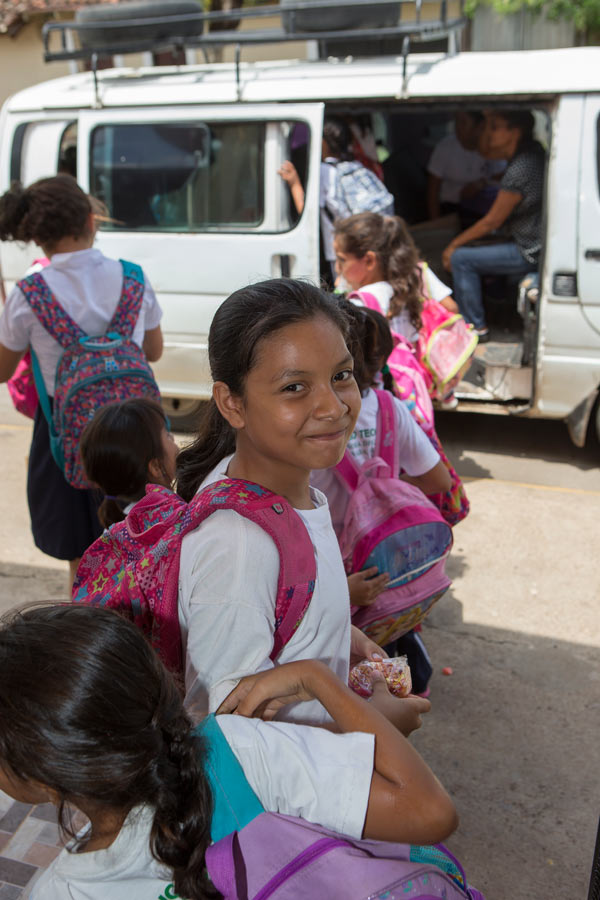 In the Hogar de Niñas in Granada, Nicaragua, 45 girls are growing up in a safe and caring environment.
This is a home for girls who have been mistreated, abused, raped, or their carers struggle to provide for them as they themselves may have been affected by a life of drug addiction or prostitution. It is run by an order of nuns called Madre Albertina. The girls are brought to the home by the social services or by the nuns themselves.
HISTORY
Madre Albertina was the niece of the 1st constitutional president in Nicaragua and the order has been running for nearly 20 years. She was an inspiration in her approach and unfaltering desire to help the poor. The order has set up projects all over Nicaragua, El Salvador and Costa Rica.
RACHEL COLLINGWOOD
Rachel Collingwood is a Director of a photographic studio in London and Madrid. She first learned of the home for girls in 2003 whilst reading a travel guide. She spent two years trying to locate them as they were not on the map and finally made contact and visited them in 2005.
Then followed yearly trips of volunteering and helping the nuns; which led to officially setting up the charity in 2010. Rachel is now the Director, Trustee and close friend to the home, visiting annually.
The other trustees are Andrew Sutton, Ian Benson and Trevor Lake.
WHAT WE DO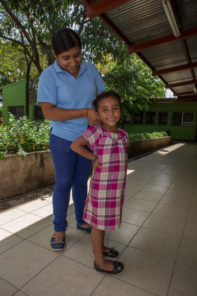 The girls enter the home from any age from 4 – 14 and can stay up until 18 then their schooling is completed. There are grants available to attend university after leaving the home.
The girls follow a definite structure to the day, cleaning and washing clothes early in the morning and then off to school. The schooling is outside the home, which means the girls do not become institutionalised. The nuns teach them how to fend for themselves with basic life skills ranging from sewing to washing their clothes to cooking. The nuns treat them firmly but kindly and the girls enjoy the security the Home offers.
There is little government funding for the Hogar and it survives with donations from USA, Germany and UK. The home has now grown and offers more facilities for the girls, so more funding is required.
The nuns are not just religious figures; they are teachers, diplomats, mother figures and housekeepers. The purpose of this home is to protect and educate these girls in order for them to have a chance of a better life in the years ahead of them.